At MarketRiver, we pride ourselves on our customer focus, our flexibility, and the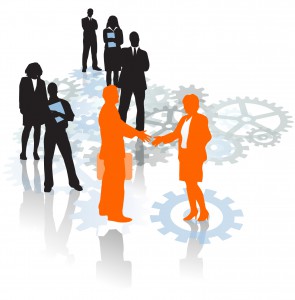 ease of doing business with us.  We realize that our success depends on adding value to our clients' business and contributing to their success.  Furthermore, we understand business and what is required to achieve success.
How MarketRiver Works with Clients. 
How we work with clients depends on the type of engagement ― whether it entails a temporary consulting engagement, or an agency arrangement.
Consulting Engagements.
Consulting engagements may involve engaging MarketRiver to work independently on an hourly or flat-rate basis to provide the necessary services.  Another option is to provide members of our professional staff to work as part of a team under a client's direct supervision at an agreed-upon rate.
Agency Arrangements.
A client may engage MarketRiver to act on an agency basis for a particular product or service.  In this case, we would develop an agreement with the client to arrive at the type of compensation called for by this project.