The moment that the prospect comes into contact with your company's products is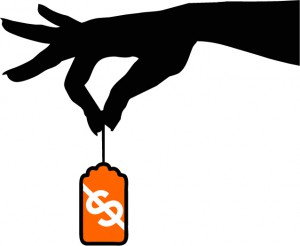 the ultimate test of whether you have effectively brought your products to the marketplace and have prompted the consumer to consider making a purchase.  Performing merchandising effectively is one of the most difficult and challenging tasks of a company.  Merchandising is not just a science which requires use of the right business tools, it is also an art based on based on lessons learned and an understanding of likely customer behavior in specific markets.
Is your product or product line presented properly and in an appealing way to your potential customers at the point-of-purchase?
Is your product easily accessible – whether in a retail location, in a catalog, on a web page, or a combination of all three?
Has the proper market research been performed to determine the most effective methods of promoting and displaying your product?
Does your product distinguish itself from the products of your competitors, and create a value proposition in the mind of the prospect?
These are only some of the questions that have to be addressed to achieve effective merchandising at the point-of-purchase.
MarketRiver can provide merchandising expertise in a broad range of industries and markets to help you:
Effectively display your products through different sales channels:

Retail store locations — (e.g., eye-level displays, departmental displays, grouping products visually, achieving effective use of floor and shelf space).
Catalog — Where your product is placed, how it is featured, and allocation of space among your products in a catalog.
Internet marketing — Web site design and content development.

Track and analyze sales data (retail sales, catalog sales, and web site sales).  This can include operating expenses, and profit/loss.
MarketRiver can help your company turn shoppers into buyers.