MarketRiver wants to ensure that we provide your organization with the right services and support for your specific business goals. Therefore, getting started with us involves completing and addressing the following 4-step approach: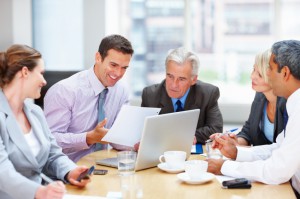 Step 1. Define the problem as you see it. Provide us with basic information on what you are trying to achieve.
Step 2. What outside expertise or capability do you think you need to address? What role do you think an outside consultant can perform in helping you to address this problem or opportunity? For example, are you looking for consulting support, or are you seeking organization to serve as an active sales agency? Also, what talents or business experience would you like to supplement or add to?
Step 3. Provide us with a summary of your thinking on this issue, and also send us as much information on your company as you can. Any non-public information be kept confidential to us. Also, please identify a contact at your company for any follow-up.
Step 4. We will perform a preliminary assessment of how we can help, and will contact you to discuss a preliminary consultation. We then discuss and agree upon a framework of initial collaboration to address your concerns. Possible approaches might be:
a) A 1/2 day telephone consulting engagement
b) A 1-day telephone or on-site consulting engagement
c) A more extensive consulting engagement
We look forward to working with you and contributing to your business success.